The credentials above are quite old. The links below are somewhat recent.
American Heart Association President John Warner went into cardiac arrest during a heart attack, all while attending the biggest heart meeting of his tenure. His heart stopped for several minutes until an impromptu team of rescuers brought him back to life. Scrambling to restart a stopped heart, when the patient is the president of the American Heart Association
After running 977 miles last year, my first full year as a runner, I set a goal of topping 1,000 this year. Here's what I learned along the way.
Driving back to Dallas after dealing with fallout from Hurricane Harvey, my mind raced. Things I saw, heard and did began snapping together like puzzle pieces. This is the image they formed: Everyone from Houston has a flood story. Here's mine.*
Tragedy. Joy. Sports. Family. Mystery. Faith. The story of Rod Carew getting his new heart and kidney from a 29-year-old NFL player has it all and more. It's perhaps the best story I've ever written; further validation came from it being chosen as the "Favorite Read" by the Sunday Long Read newsletter.
Baseball Hall of Famer Rod Carew is lucky to be alive. A heart attack, cardiac arrest and heart failure left him with a machine keeping him alive. His ordeal prompted him to connect with the American Heart Association to boost awareness and prevention of heart disease, and I've written a lot about his journey. Here's the list, from most recent to oldest:

SI Kids' Kid Reporter Jake Aron just finished five days of covering the Final Four. He filed blog posts, video reports, and social media updates throughout the last three games of the men's basketball season.

And along for the ride was his dad, former Associated Press Texas Sports Editor Jaime Aron. Jaime looks back on the experience of watching his son break into the business.

-

April 9, 2014, SIKids.com

When Dallas Mavericks owner Mark Cuban wanted "the best player development coach in the NBA," he turned to Mike Procopio, a profane, 5 foot 7, self-described "blending of Forrest Gump and Louie de Palma from Taxi." -

Winter 2014 edition of Suffolk Magazine​
Powered by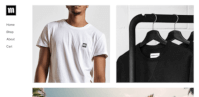 Create your own unique website with customizable templates.