In the summer of 1984, my parents were kind enough to indulge their young baseball fan. A family trip went close enough to upstate New York that I made my first visit to the Hall of Fame at age 13.
In the summer of 1994, fresh out of college, a buddy was getting married in Syracuse. Another pal and I plotted our trip to include a visit to the Hall of Fame.
In the summer of 2014, I planned to return with my three sons. Illness caused us to scrub that. We made it in 2015 and it was worth the wait.
Late that year, I began working with Hall of Famer Rod Carew. Our professional and personal relationship blossomed, enabling me to join him as an "
invited guest
" in 2016 ... and again in 2017, with my oldest son joining me.
​
I realize the incredible good fortune that's brought me time and again to the quaint town of Cooperstown. And, most of all, I cherish the fact that I have a sliver of input on who joins the hallowed ranks of being a Hall of Famer.
The following pages include my tribute to my first behind-the-scenes trip in 2016, and the annual email I send to friends and family explaining my ballot. I've uploaded
the most recent version here
.
My voting tenure ends with the Class of 2022. I will have voted 19 times. That pudgy 13-year-old who walked through the Plaque Gallery all those years ago never would've believed it. The starry-eyed 20-something hoped for it. It will always be one of the greatest privileges and honors of my professional life.
---
Like millions of baseball-loving Jewish kids, I invited Sandy Koufax to my bar mitzvah. He didn't come. He made up for it by taking this picture. (For the record, I prefaced the request by telling him this pic would make up for not coming to my bar mitzvah. ... And he ended up giving me tips on how to take a better selfie. "Hold it higher, or else it looks like you're looking in your car mirror.")
Powered by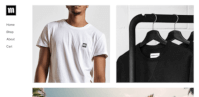 Create your own unique website with customizable templates.